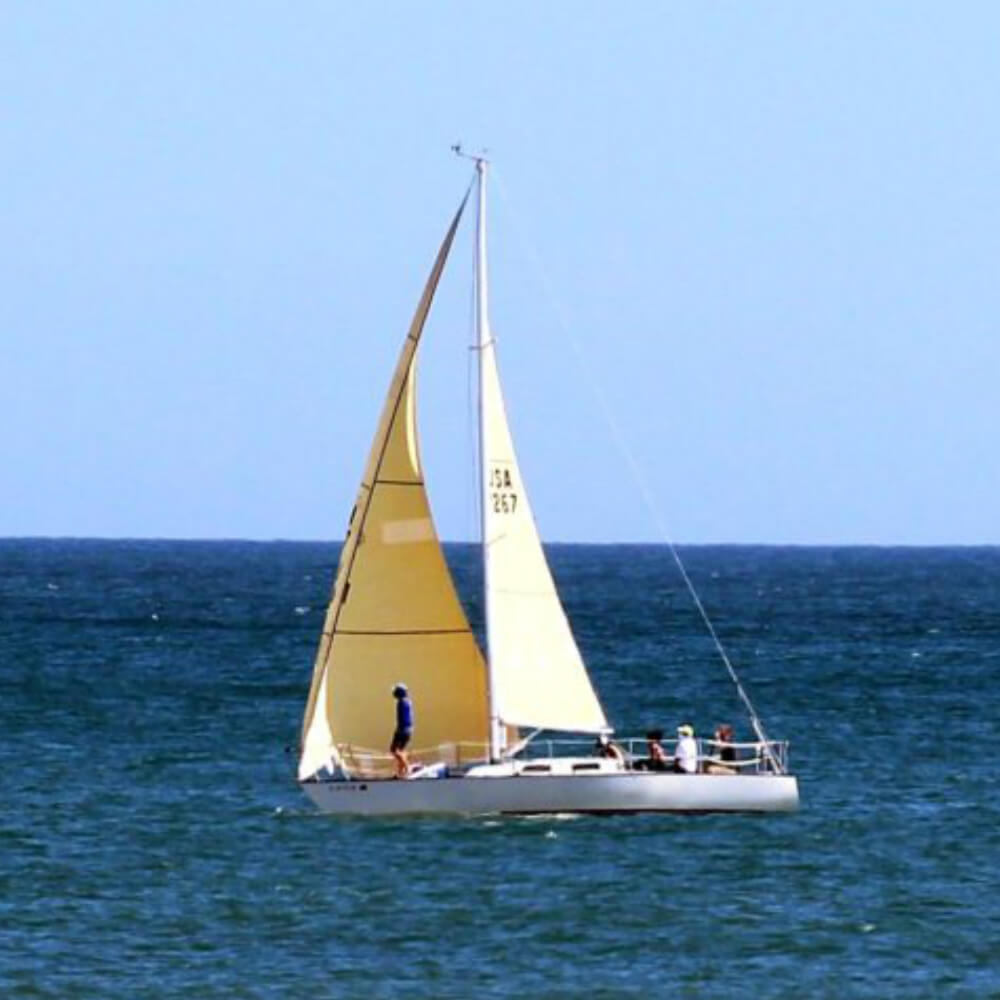 Embry-Riddle Aeronautical University's Sailing Club is working on a fundraising project that will expand the fleet of small sailboats to qualify as a host of a competitive collegiate sailboat racing regatta in 2021.
This is the club's Evelyn 32-2 named "Lively." a recent donation to the program.
The students, under the supervision of Faculty Advisor Chris Herbster, competed in the 2020 Commodore's Cup Offshore Sailboat Racing Series, organized by the Halifax River Yacht Club.
Click here to make a donation: BIT.ly/ERAUsailboats