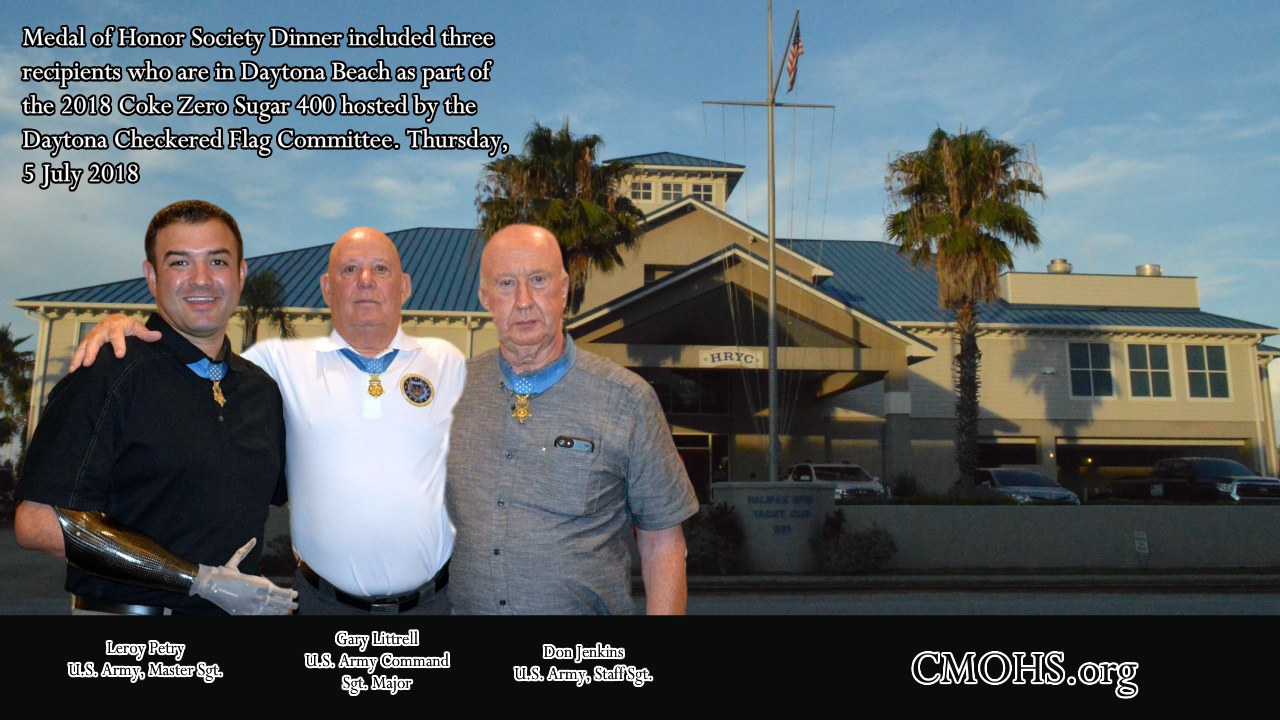 The Coke Zero Sugar 400 is a NASCAR race with a patriotic feel, since it is held on the July 4th weekend.
One of the many elements of the race features one, or more, Congressional Medal of Honor recipients. Sponsored by Daytona International Speedway and hosted by it's Checkered Flag Committee, three members of the Medal of Honor Society are in Daytona Beach – Don Jenkins, U.S. Army, Staff Sgt.; Gary Littrell, U.S. Army, Command Sgt. Maj.; and, Leroy Petry, U.S. Army, Master Sgt.
The Halifax River Yacht Club was selected to be the site of the welcome reception and dinner.