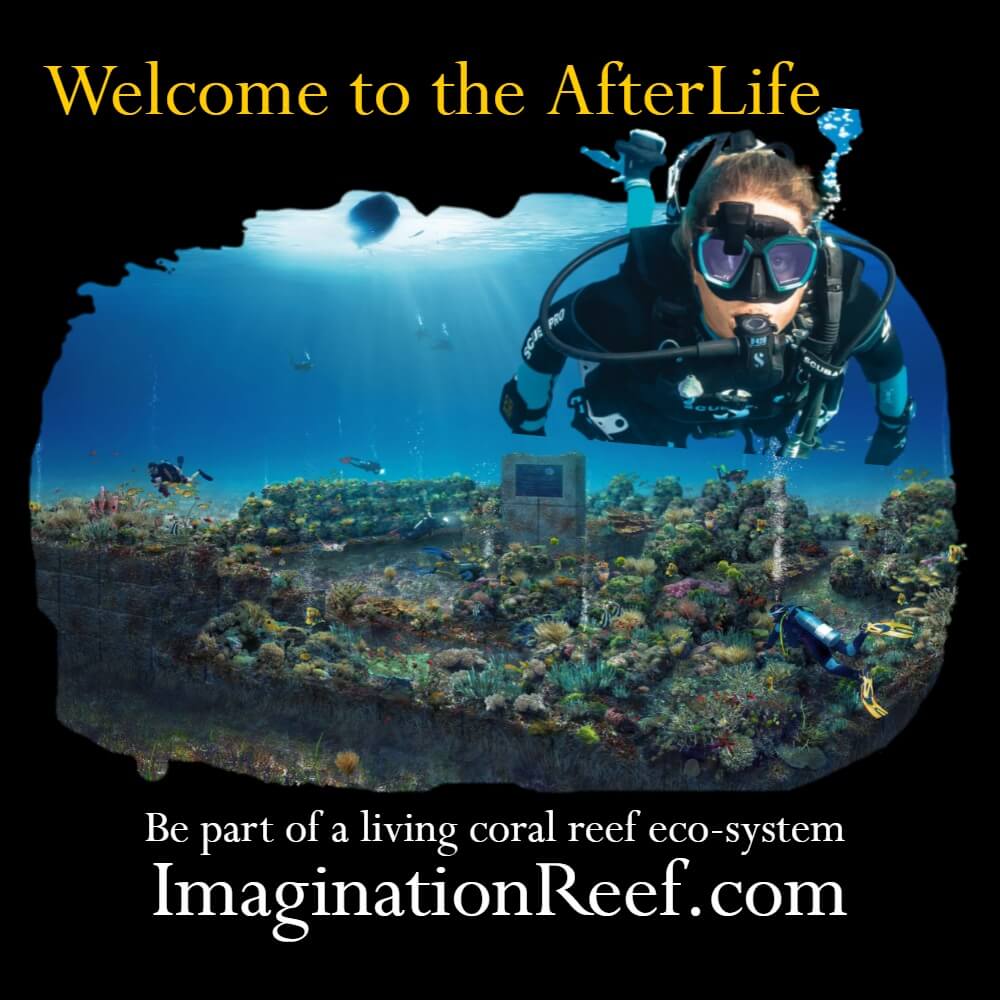 After you die, do you care if anyone remembers you?
If you have a passion for the ocean, a concern for the environment, hope for the future, even though you won't be part of it, then a memorial might be something to consider.
Imagination Reef is a memorial project located southeast of Miami, Florida.
Check out the Imagination Reef Project for more information. Join our Facebook group: #imaginationreef.
Coral Reefs are in serious jeopardy. Warming water temperature and land-based pollution have destroyed more than half of the world's coral reefs, affecting fish and other marine life is the process.
Imagination Reef is more than fish habitat. It's a dedicated education and research area, built with limestone boulders arranged in a thematic pattern.