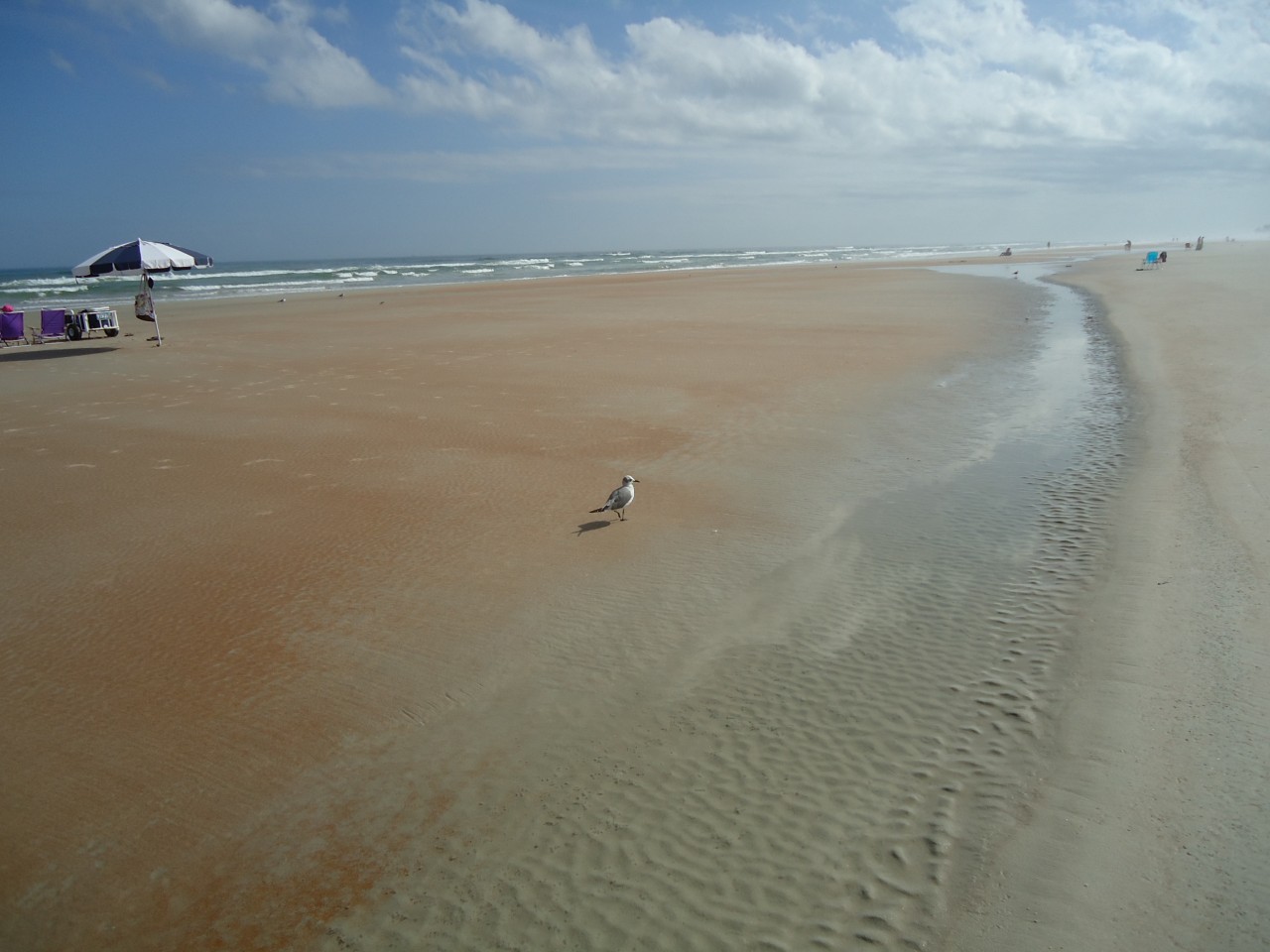 Snow birds is the term Florida residents have for people from the north who spend the winter months in a condo or second home. To be free as a snow bird is a dream many people have. How nice to be in the warm weather when it's cold in you home town. Then, head back when the temperature begins to get too warm.
Daytona Beach is on the Atlantic side of the state, about 100 miles south of Jacksonville and 80 miiles northeast of Orlando.
People who know of Daytona Beach, usually know about race cars or motorcycles, since both enjoy several events each year. The Daytona 500 is the opening event for the NASCAR circuit, attracting close to 200,000 fans to the track for the weekend, but more than 30 million viewers on TV. Bike Week, in early March, draws 500,000 people over a 10 day period. A smaller motorcycle event takes place in the fall called Biketober Fest.
You can find out more about these and other Daytona Beach events by searching for the event by name on Google, or other search engines. Or, you can visit the official area site maintained by the Daytona Beach Convention and Visitors Bureau: DaytonaBeach.com.